Lindsay Bodell & Jesse Chavarria had a beautiful Wedding Ceremony & Reception on Saturday, May 23rd, 2015 at Brookfield Zoo in Brookfield, IL. We absolutely loved working with this wonderful couple to plan their wedding celebration!
Lindsay & Jesse had the perfect weather for their outdoor ceremony at Roosevelt Fountain! DJ Marc Simmons coordinated all of the details for the ceremony to ensure that it was flawless and memorable for the couple and their guests.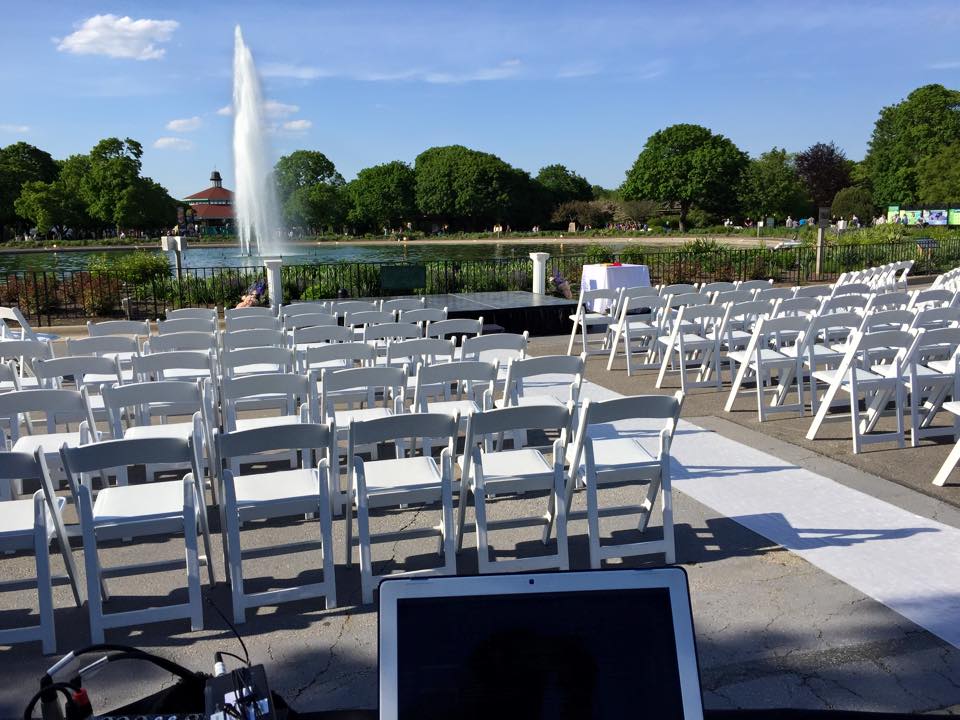 Here is DJ Marc's setup for the outdoor wedding ceremony!
Not only did DJ Marc coordinate the ceremony, he also provided the DJ Entertainment for the couple's reception in the Discovery Center. He had Lindsay & Jesse's guests dancing the night away!
Here is what Lindsay & Jesse had to say about Something 2 Dance 2 & DJ Marc Simmons:
"Marc Simmons was our DJ from Something 2 Dance 2 and he was amazing!!!! We would highly recommend this company to anyone. He was so easy to get along with, and we had such a fun time working with him during our planning meeting. He genuinely cared about making us happy and doing everything he could to make our wedding as perfect as possible. We also had a few cultural songs that were not included in the songs they already had, and Marc was more than willing to work with us to include these during the reception. Thanks, Marc (and company) for helping to make our wedding run smoothly and to be the best day of our lives."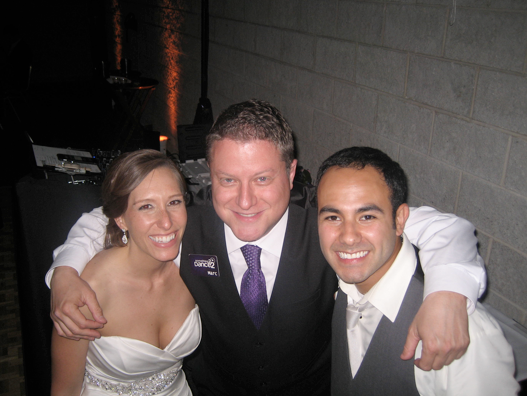 Here are the newlyweds with DJ Marc Simmons!
Our sister company, Elegant Event Lighting, also provided the beautiful warm amber uplighting that illuminated the perimeter of the Discovery Center for Lindsay & Jesse's reception.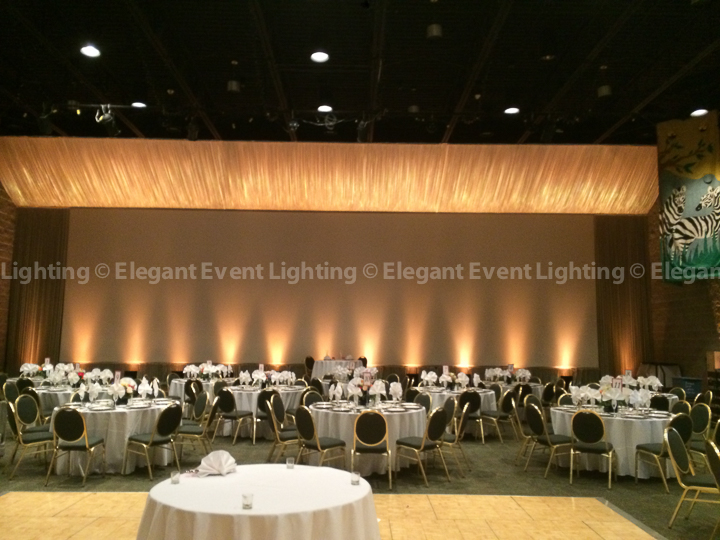 Lindsay & Jesse – it was an absolute pleasure working with you and on behalf of our entire team, we wish you all the best as you begin your married life together!