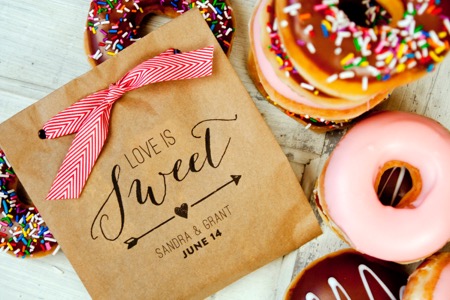 In honor of National Donut Day, and being a donut lover myself, I thought it would be fun to share some ideas on how to incorporate this sweet sugary treat at your wedding reception.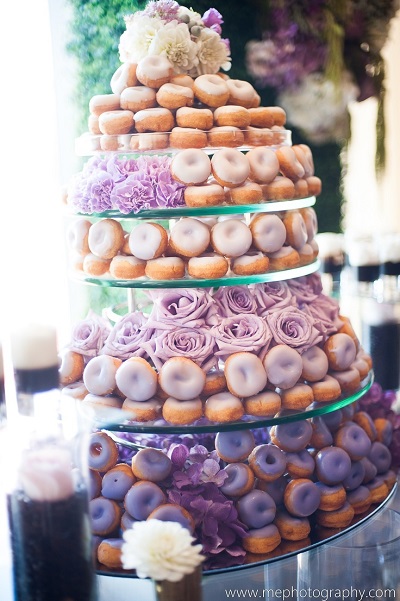 Have your bakery create a donut wedding cake. We love this elegant purple and white cake, made entirely of mini donuts. How fun would it be for your guests to enjoy on your sweets table!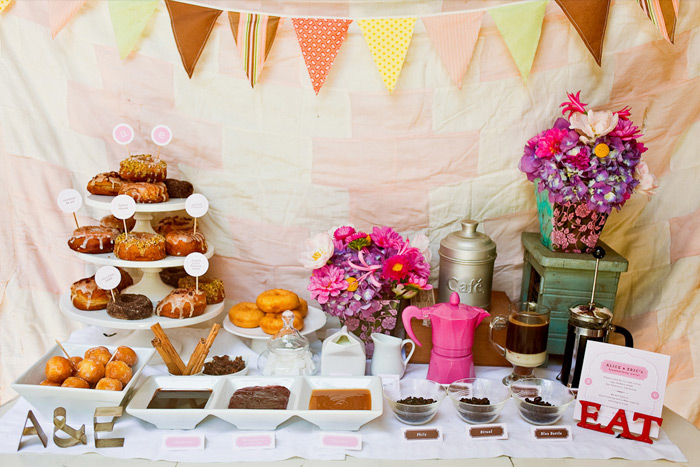 Instead of a traditional sweet table with cake and ice cream, treat your guests to an interactive Donut Bar complete with glazes, sprinkles, crushed toffee, nuts and yummy dipping sauces. Your guests will enjoy playing with their food!
Having a fall or winter wedding? Send your guests home with donut holes and coffee or hot chocolate. A sweet way to warm your guests' hearts on their drive home.