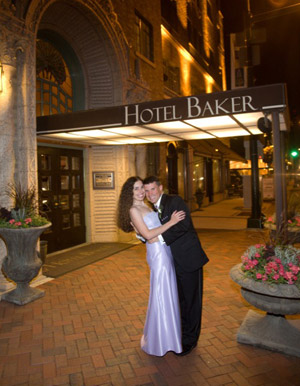 Based in Schaumburg IL, we serve Chicago and the surrounding suburbs. Jay and Tamara Sims founded the company in 2002. Before that, Jay started as a DJ entertainer in 1993 at his Alma Mater Northwestern University in Evanston performing at Undergraduate events such as fraternity and sorority Formal Dances. Upon graduation in Chemical Engineering in 1997, Jay took up full-time employment as an engineer in the Chicago area. Still being near Northwestern allowed Jay to perform on campus and branch out into other types of events like Weddings.
In 2002, Jay and Tamara incorporated S2D2 Productions, Inc. and began full-time in the DJ Entertainment Industry focusing on Weddings. The company started with only Jay and Tamara and has grown in 20 years.
Jay and Tamara have a love for musical theater and approach weddings with the same care that goes into a Broadway Show. A wedding is a beautiful theatrical performance with a leading man and lady who deserve to be in the spotlight for the entire "show". The DJ Entertainer acts as the stage manager and director "behind the scenes" ensuring all the "actors" are in position for every scene of the show to ensure the audience is truly engaged and a part of the performance. But just like every good show, the secret is to always remember the stars and not the stage manager.
Jay and Tamara have been married 24 years and celebrated their 10th anniversary with a Broadway Cabaret Concert, "10 Seasons of Love", held at the historic Hotel Baker in St. Charles, IL in June 2007. Their love and passion for each other is only matched by their love and passion for their Brides and Grooms.