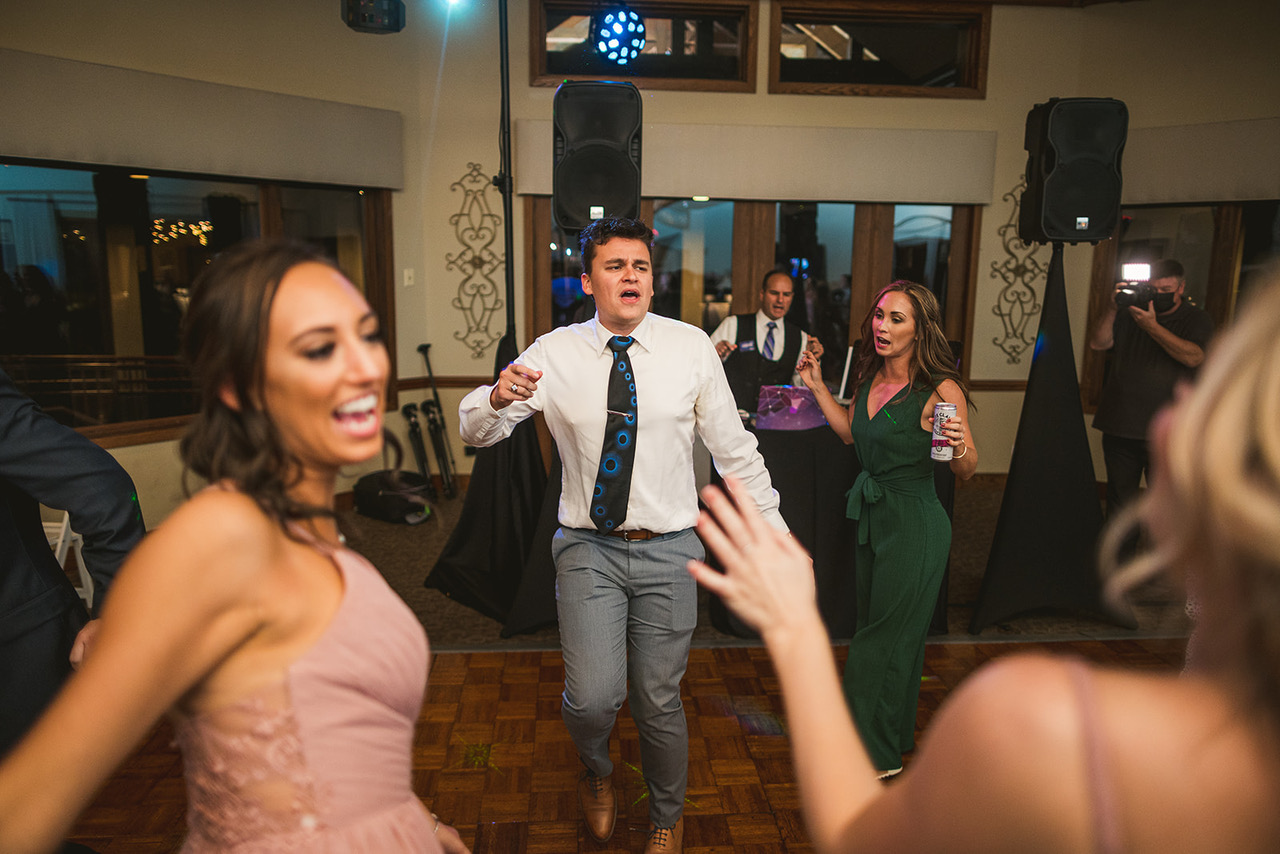 Your wedding is the most important day of your life. You deserve to be surrounded by others who truly care and have a genuine interest in seeing that your wedding is the most perfect day played out exactly how you dreamed it would.
At Something 2 Dance 2 , you will get to KNOW your DJ so well that when your wedding day arrives, you will have the trust and confidence that will allow you to have absolutely nothing to worry about. You deserve to have the best wedding experience possible and the personal relationship you build with your DJ will allow you to have this. You owe it to yourself to trust the person who is the voice and face of your wedding.
Here's how we make your wedding one you will cherish forever.
Get the resources and tools you need to help plan your wedding ceremony & reception. Through our on-line planning wedding tools, you can build your agenda, request songs, and listen to music to help plan a unique wedding celebration.
Then, approximately one month before your wedding, you will meet the actual DJ who will be performing at your wedding. We will walk you through every phase of the wedding and you and your DJ will plan the day exactly how you want. You not only will go over all the details for your wedding, but you will get to know each other personally which builds the trust you will have in him the day of your wedding.
Your DJ will coach your bridal party on how to give toasts, get your parents for all your wedding ceremonies, make sure there is a knife to cut your cake and have a map of your Head Table seating chart. This is a small sample of the countless activities we do behind the scenes to ensure your wedding flows smoothly from beginning to end.
It is not by accident that our DJs say names correctly and know all the nuances of your family and friends. We learn this through your meeting with your DJ which will then ensure your guests see a polished and professional Master of Ceremonies.
You will always have a DJ who is engaging with your guests to ensure a wonderful night of memories. Your DJ will be integral in getting your guests involved during our fun Bride and Groom kissing activities during dinner to creating energy as the dancing starts by getting your guests clapping and singing along to their favorite songs.
The activity most traditionally associated with a DJ. We always bring plenty of music spanning from the 40's to the latest dance hits. Your friends and relatives of all ages will hear songs that will entice them out to the dance floor. Our DJs constantly "read" the crowd to create and sustain energy. Our DJs are well versed in playing music for all of your guests ages 8 to 80!