We're getting in the holiday spirit here at Something 2 Dance 2!  Today we're sharing some of our staff member's favorite holiday songs!  Is your favorite on the list?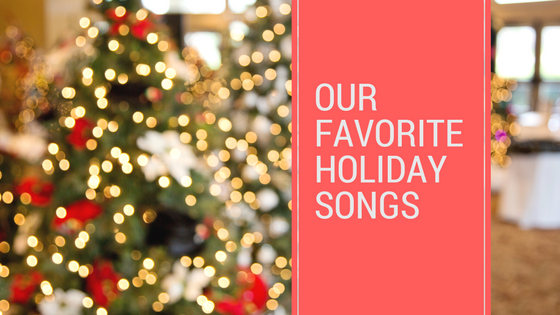 ---
Tamara Sims, Director of Sales
"My two favorites are: Christmas Time is Here (from the Peanuts Christmas Special) and Winter Wonderland."
"It's Beginning to Look A Lot Like Christmas" is a great song to get you in the mood for the season and "Ho Ho Hum and a Bottle of Rum" by Jimmy Buffett  is a fun and peppy song that reminds of my Dad."
"The classics: "Little Drummer Boy" & "Silent Night."
"Christmas Waltz" by Michael W. Smith always gets me reminded of the Holidays.  "Blue Christmas" by Elvis and "My Grown Up Christmas Wish" are good and who can resist "Baby Its Cold Outside" by Zooey Deschanel and Leon Redbone for getting cozy by the fire.
"I love the classics, "The Christmas Song" by Nat King Cole is my absolute favorite and has been since I was a kid. I also love "We Need A Little Christmas", probably because it is my wife's favorite. If you are looking for something really cool, pick up "Django Bells" by Gypsy Hombres.  The whole CD is done in the style of Django Reinhardt. Rarely leaves my CD player this time of year."
"I'm gonna go with "All I Want For Christmas" by Mariah Carey and "The Hanukkah Song" by Adam Sandler are my faves this time of year!"