Happy National S'mores Day!  We are celebrating by sharing some sweet inspiration that your guests will surely want "s'more" of!
---
Save the Date
S'mores lovers can share the big news by incorporating some marshmallows ready for roasting in your save the date!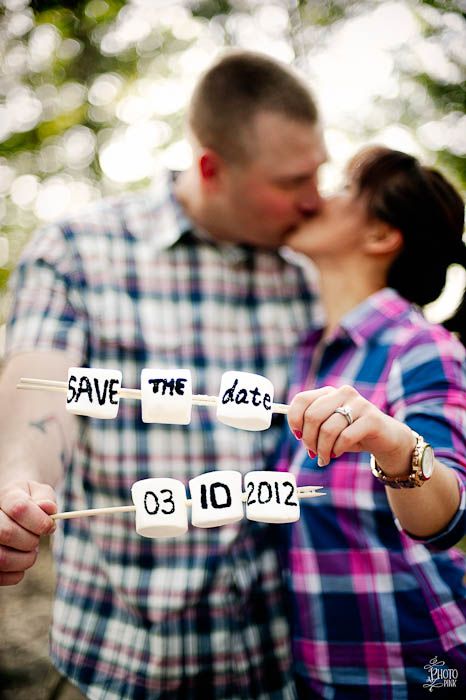 S'mores Bar
Whether you are having an indoor or outdoor reception, your guests can enjoy making their own s'mores!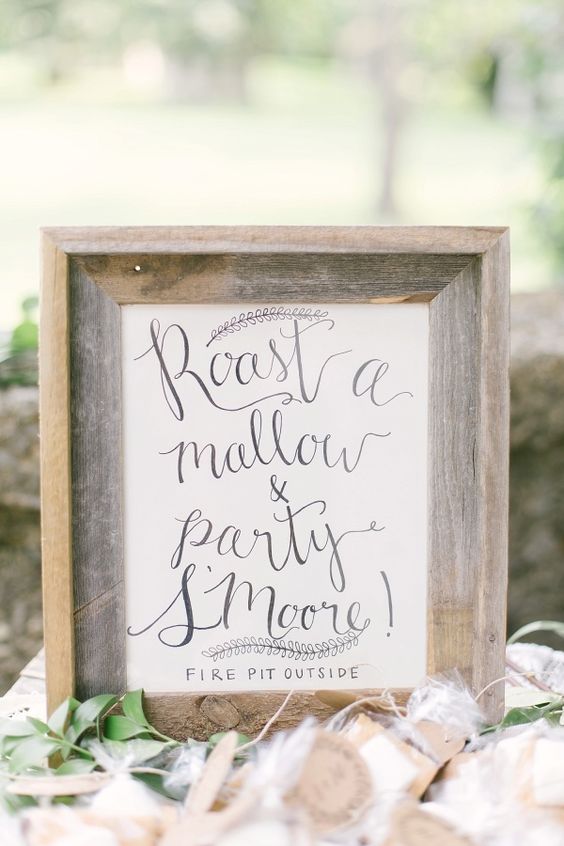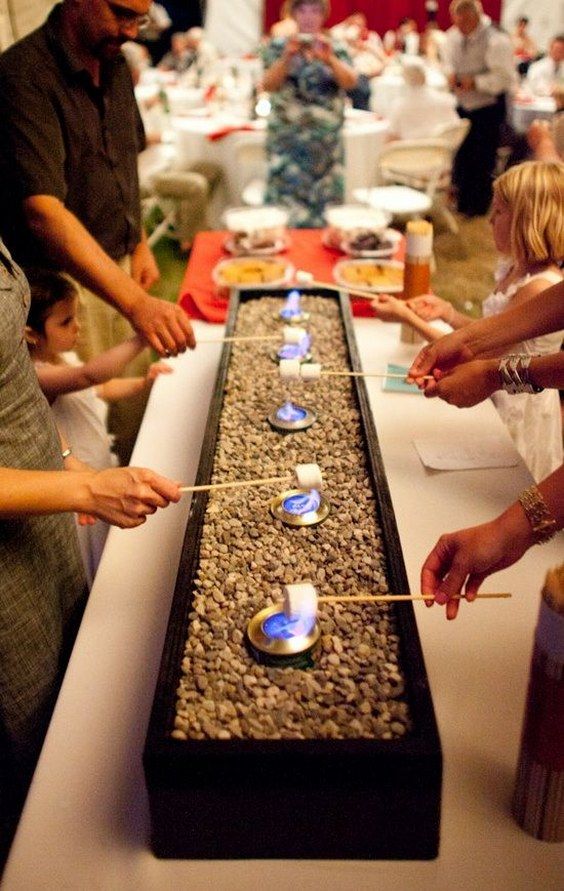 Don't forget the custom marshmallows!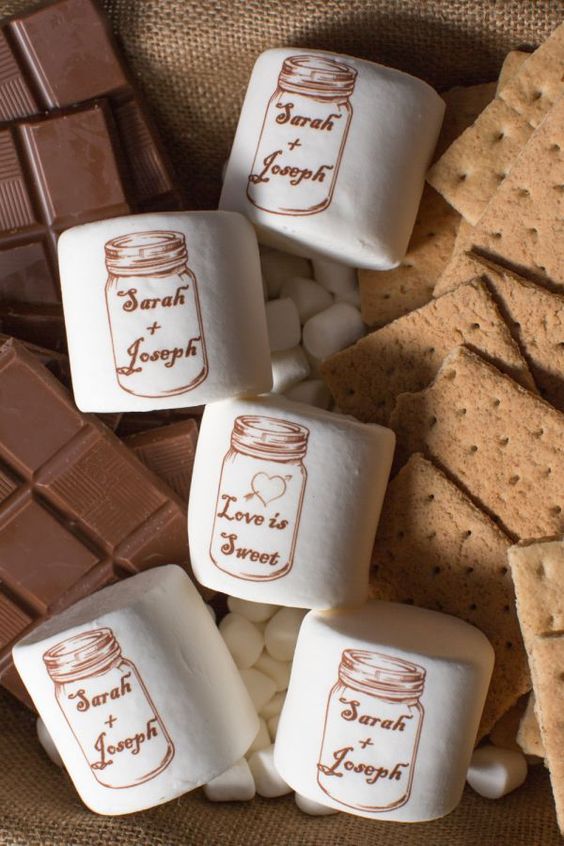 Wedding Cake
How delicious does this s'mores wedding cake look?  We love the marshmallow cake toppers!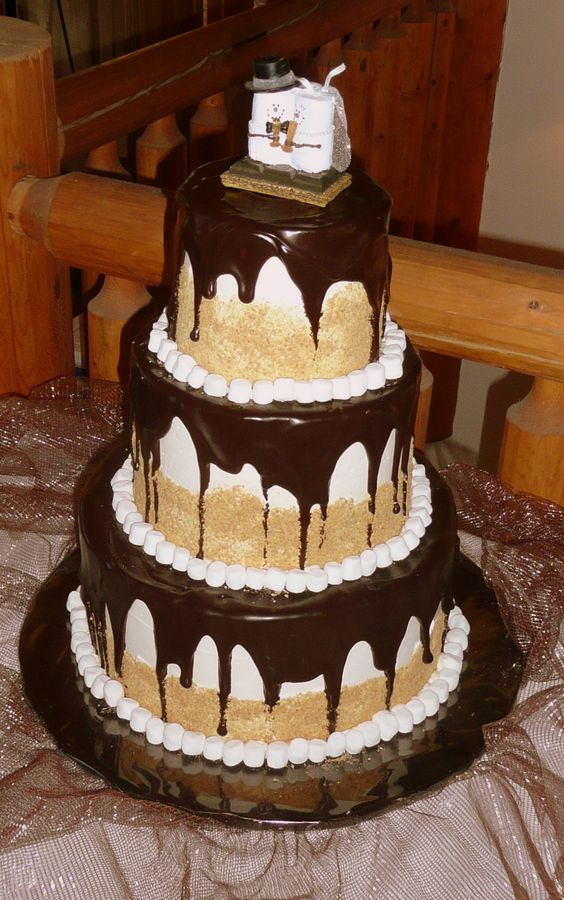 Sweets Table
Fill your sweets table with s'mores flavored treats!
Cute bite-sized s'more pops!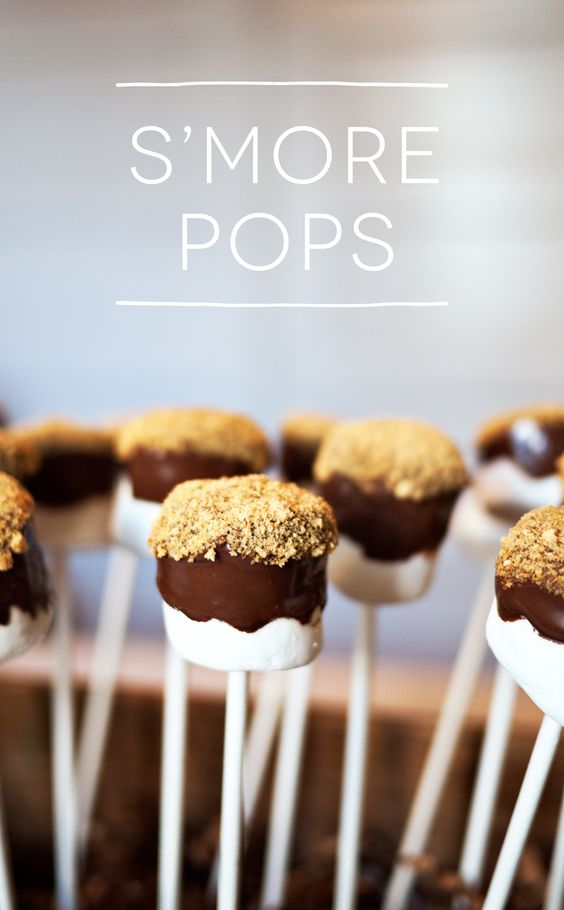 Mason jars filled with graham crackers, chocolate and marshmallow topping!  Yum!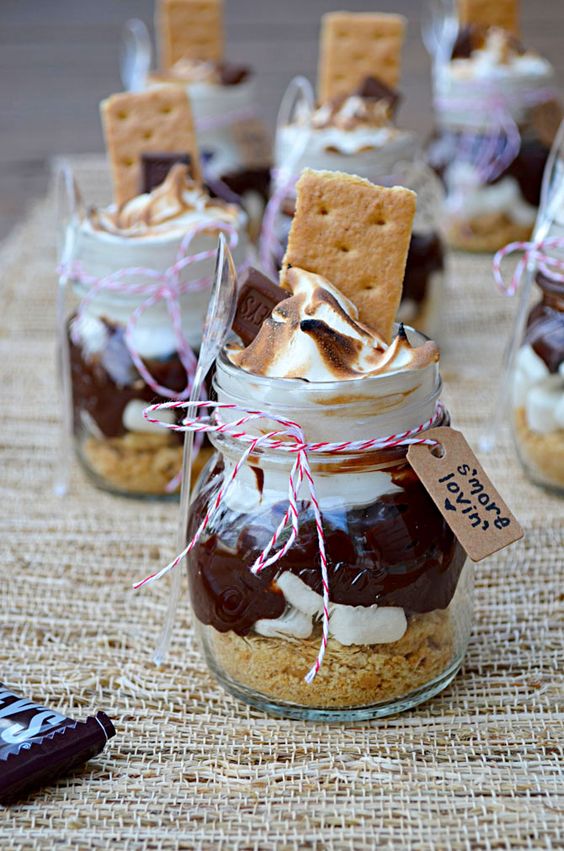 S'mores flavored macarons!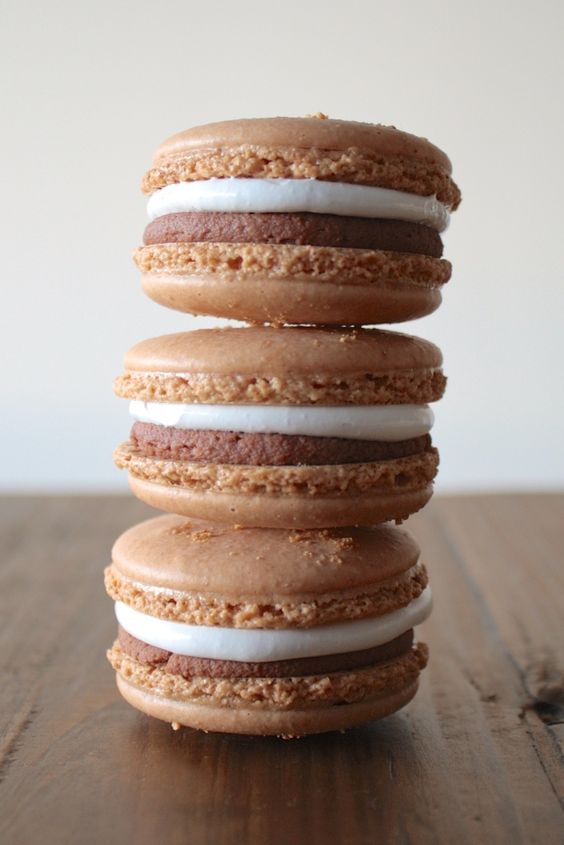 S'more mini cheesecakes!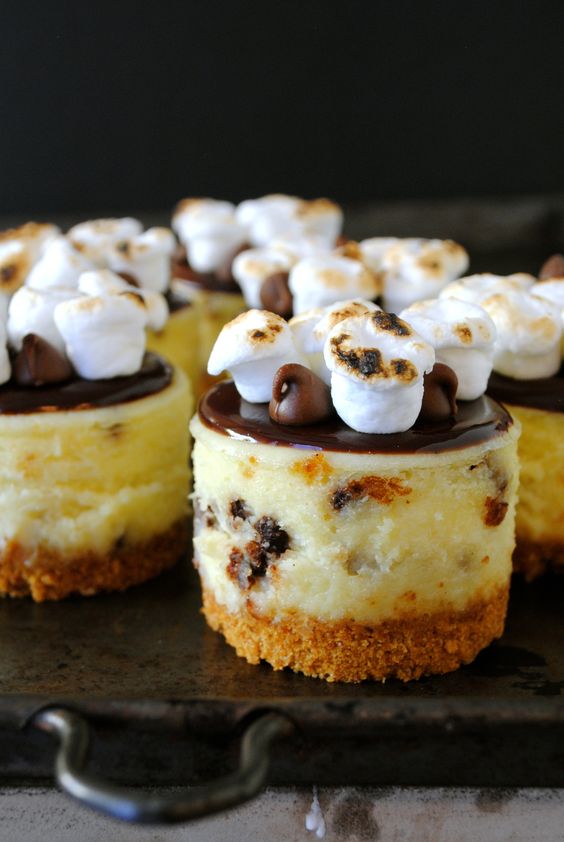 S'more cupcakes!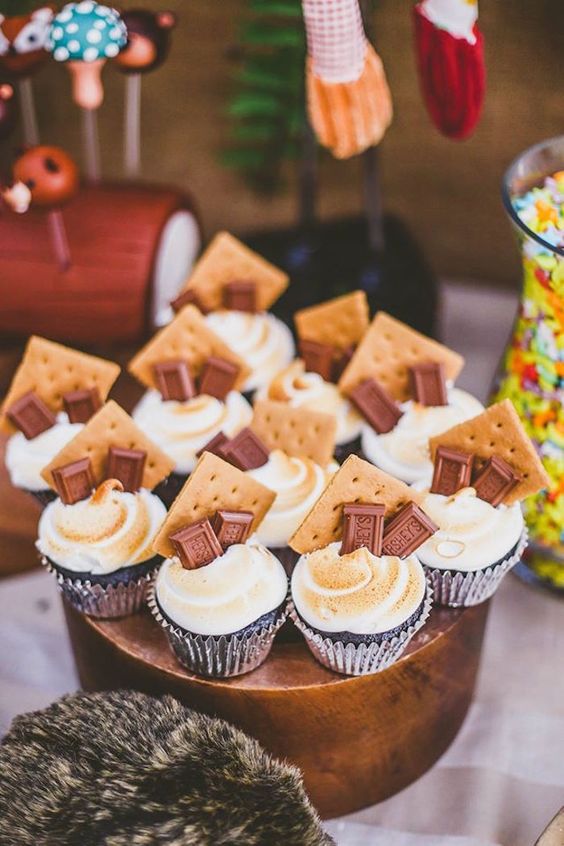 Guest Favors
Send guests home with a s'mores kit!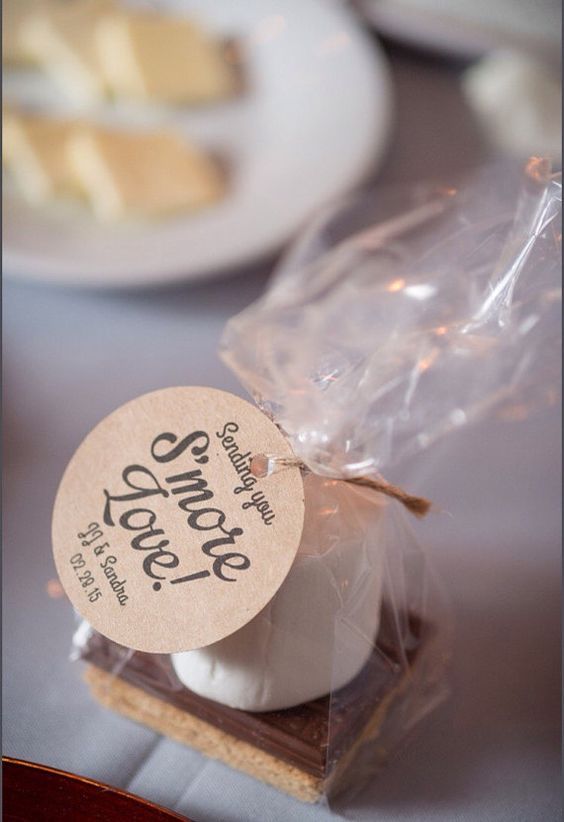 ---
Are you having any s'mores treats at your wedding?  Let us know in the comments!