Summer wedding season is here! Get inspired by these summer wedding trends that you can incorporate into your big day!
---
Cascading Wedding Bouquets
Beautiful and bright cascading bouquet arrangement!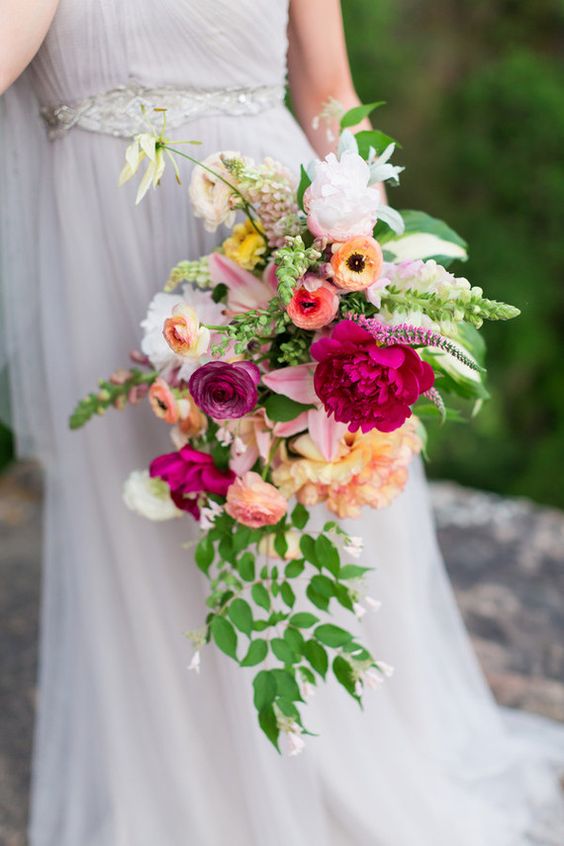 We love the white and blush florals mixed with the greenery in this bouquet!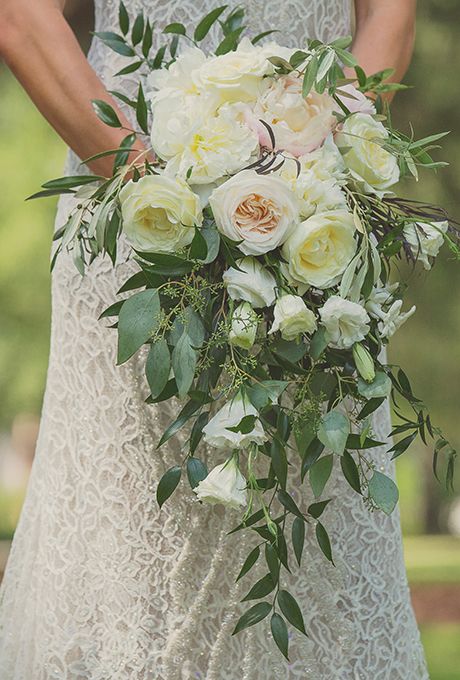 The mixture of the colors and flowers give this bouquet a tropical feel!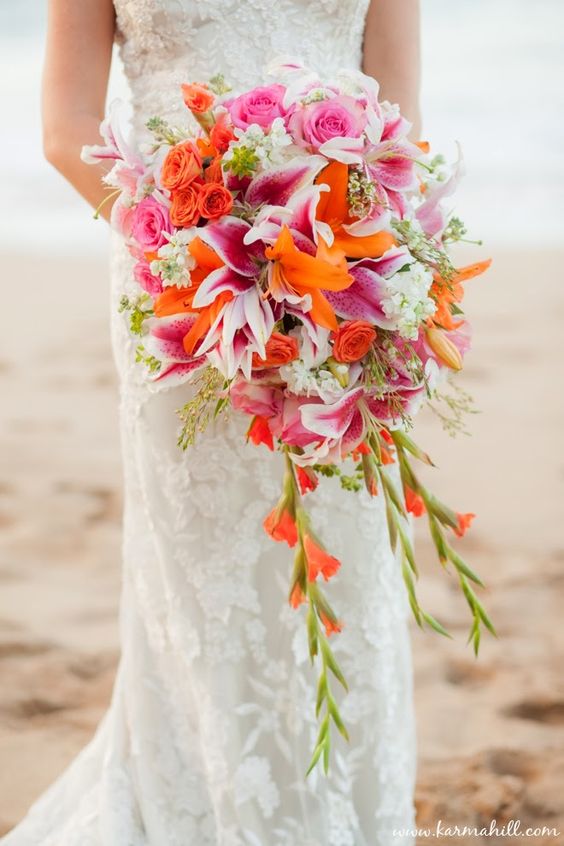 ---
 Creative Seating
Arrange your guest tables into X's and O's!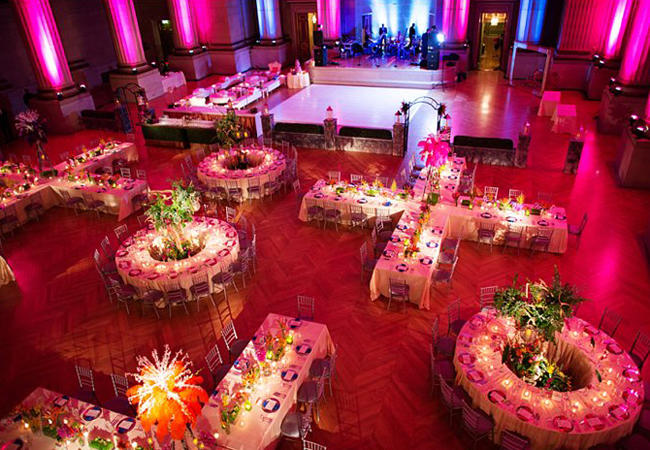 Don't be afraid to mix different table heights and styles for guest seating at your wedding!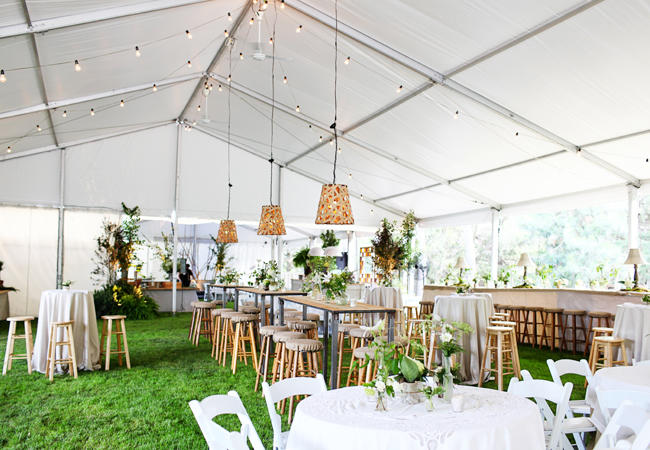 The guest tables surrounding this venue's water feature creates an intimate seating arrangement!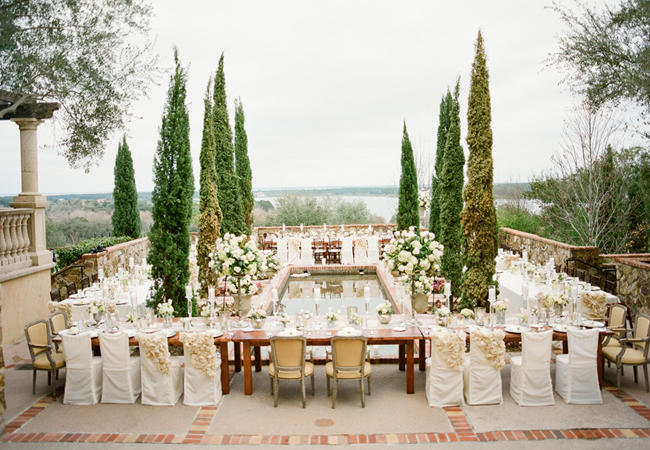 ---
Reception Linens with Prints
The floral pattern is complimented beautifully with a sheer top layer!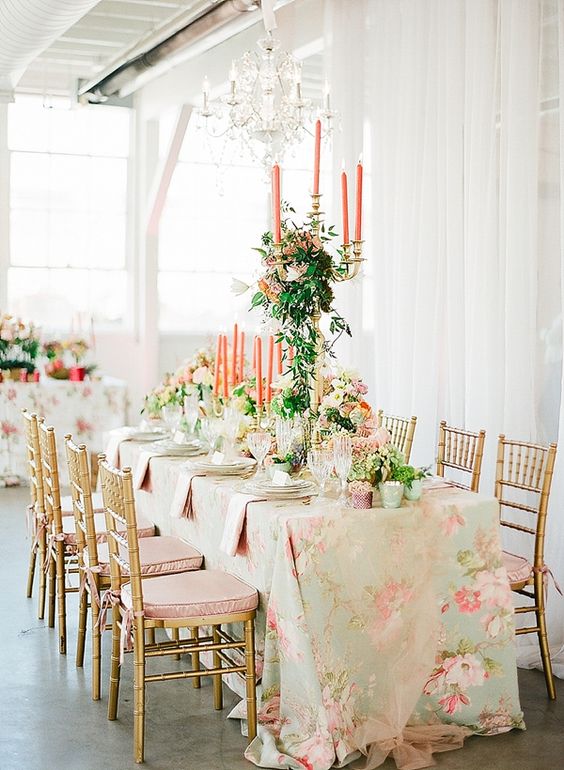 The chevron runner adds the perfect pop of pattern and color to this guest table!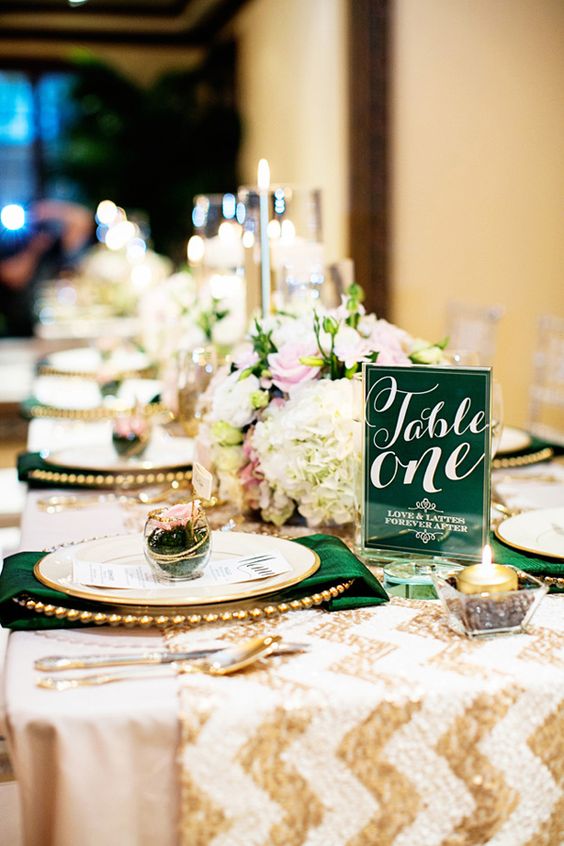 Bright, bold and perfect for a summer wedding!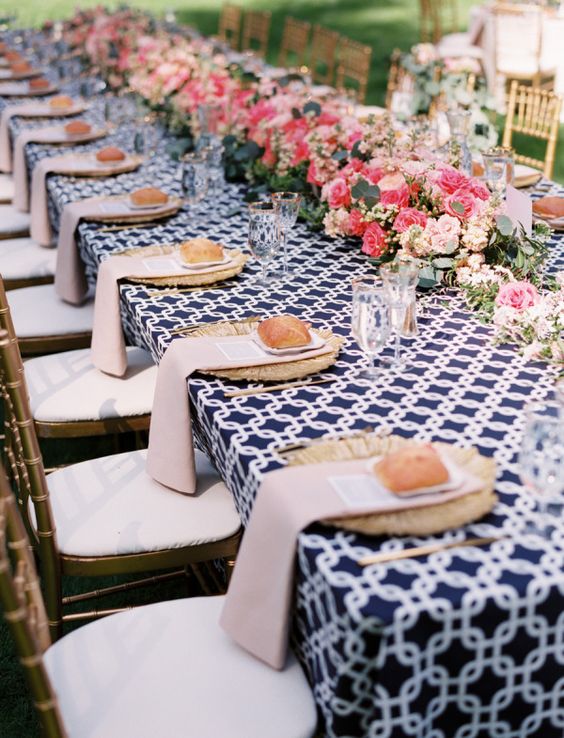 ---
Fruit + Floral Centerpieces
We love the colorful florals and citrus slices in this centerpiece!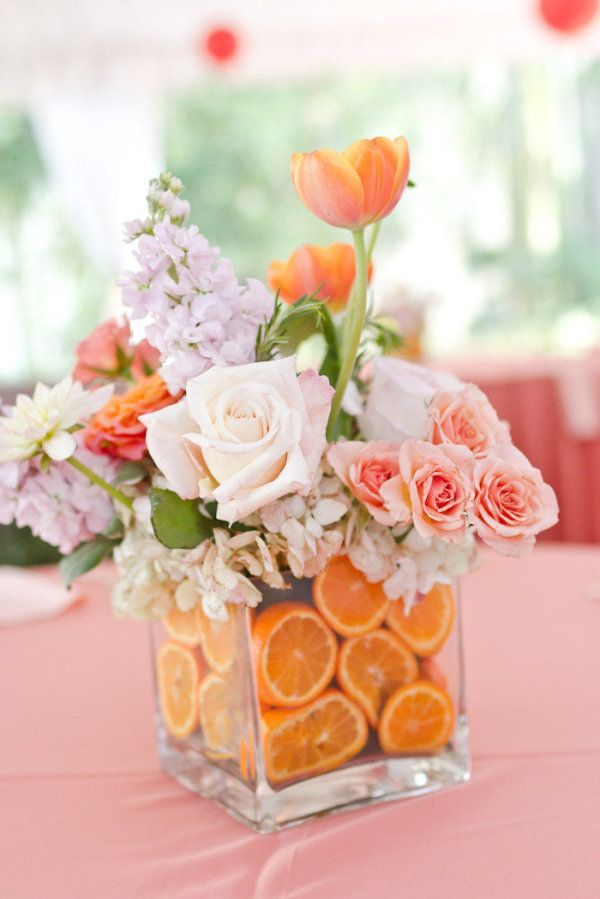 Baskets of seasonal fruit mixed with floral centerpieces are a great option for summer weddings!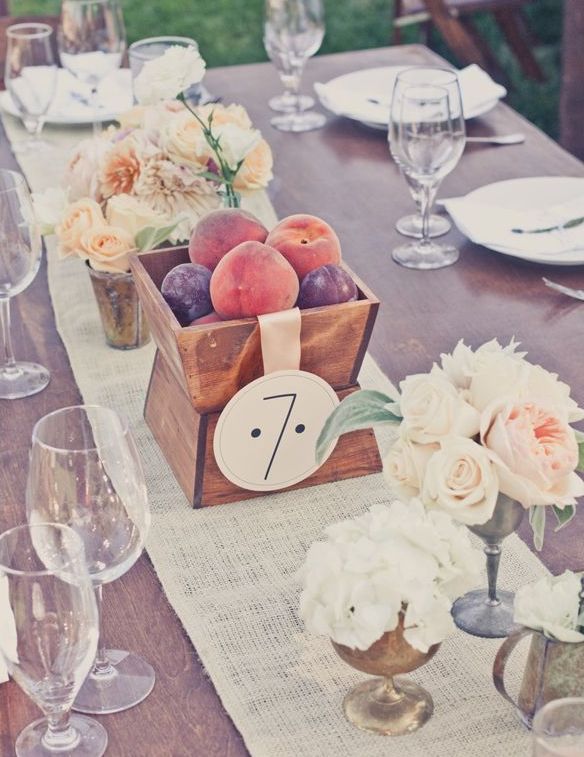 The bright florals mixed with the pineapple give a tropical vibe to this centerpiece!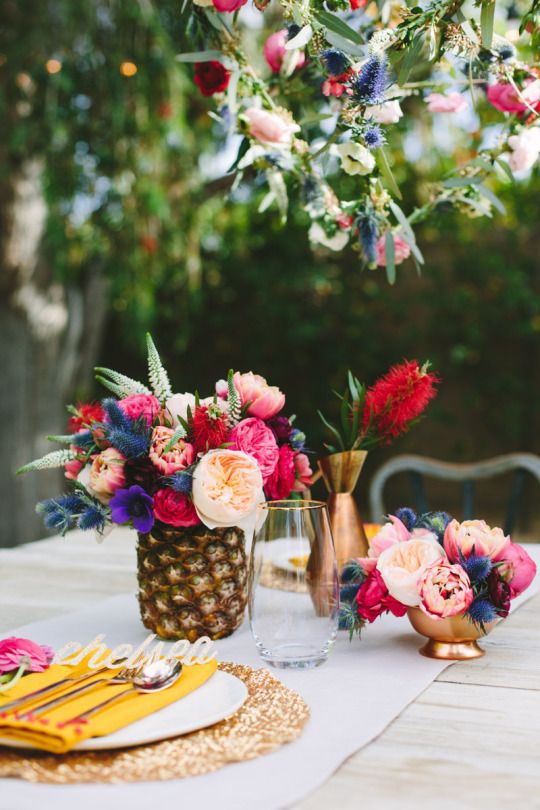 ---
Eco Friendly Wedding Favors
Send guests home with a customized batch of herbal tea!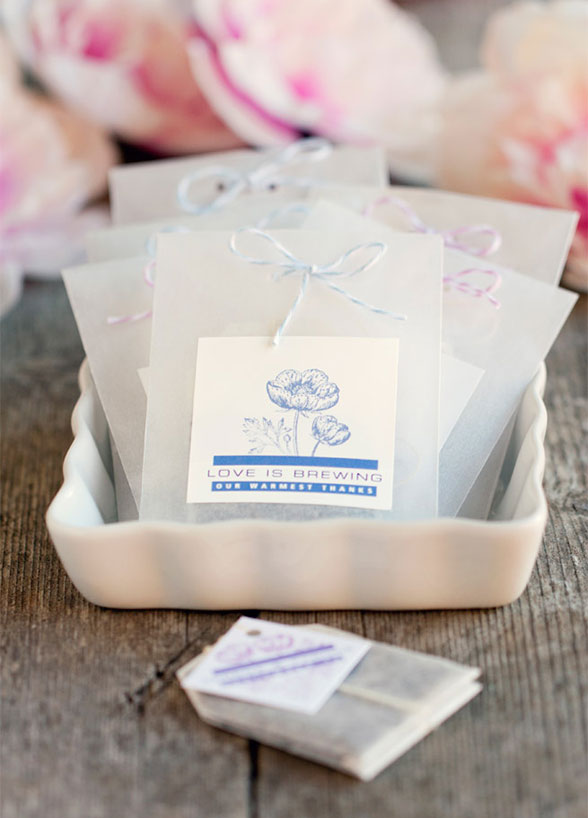 Cute potted succulents will make a statement in your guest's home and remind them of all the fun they had at your wedding!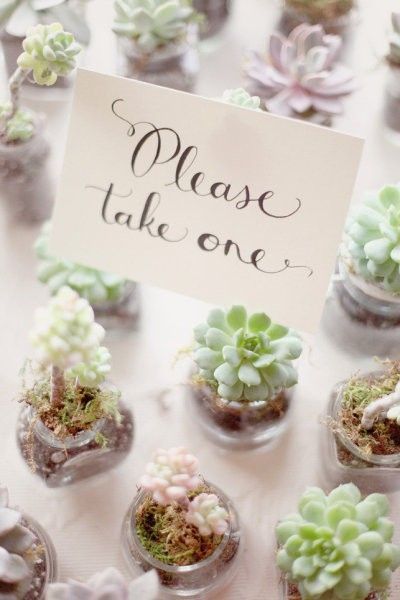 Local honey is the perfect eco-friendly favor for your guests!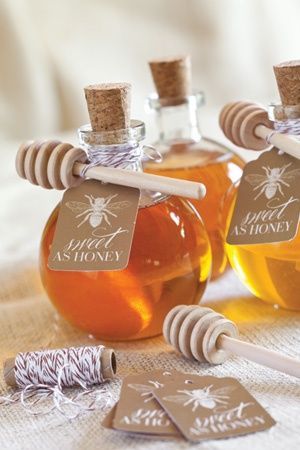 ---
Are any of these trends making an appearance at your wedding?  Share with us in the comments!