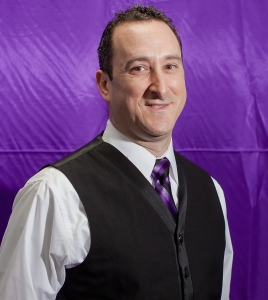 BS Business Administration, Northeastern Illinois University, 1991
I am the youngest of four siblings. My oldest brother was in the record business and my sister was a dancer. Music was all around us and I developed a great love and understanding of the music industry. I started in the music entertainment industry in 1989 and haven't looked back since.
I have seen many changes – having evolved from vinyl albums to digital files. I have helped countless couples celebrate their wedding days and pride myself on helping couples have the most special day of their lives. I have a wide knowledge of music along with the ability to read and adjust to a crowd's liking. There is nothing more satisfying than seeing a full dance floor and getting a big roar of approval when the crowd hears the next song.
I have been married for 23 years and am the proud father of 3 teenage boys. When I am not entertaining, I am an avid sports fan and am very involved with my sons' travel soccer programs. I look forward to helping you celebrate your special day.