Happy Friday everyone! This week we are re-living our childhoods with these Walt Disney Wedding ideas!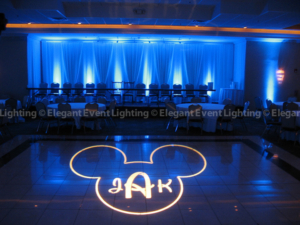 Our first favorite is this illuminated Disney Monogram at The Seville in Streamwood provided by our sister company Elegant Event Lighting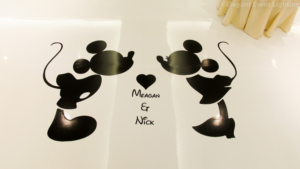 EEL Chicago also decorated their vinyl dance floor cover with a personalized vinyl Disney Monogram for this wedding at Eaglewood Resort!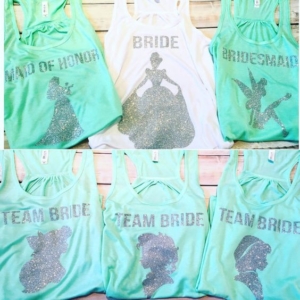 Make your attire match your theme! Whether that is your bachelorette party rocking their disney tank tops…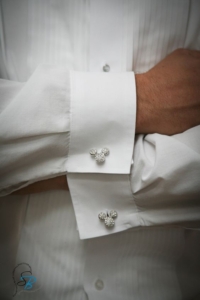 Your cufflinks…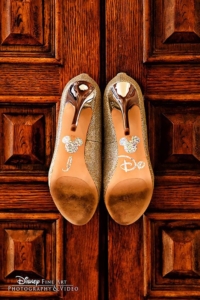 Your heels…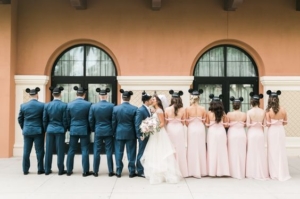 Or our favorite, Mickey & Minnie ears for wedding photos!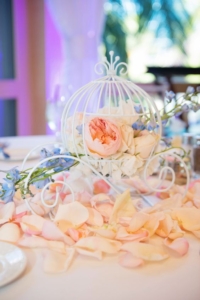 Get creative with Disney centerpieces for your reception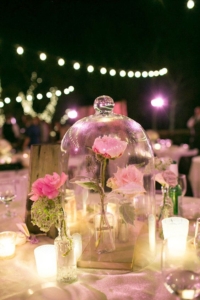 Pick your favorite princess theme at each table!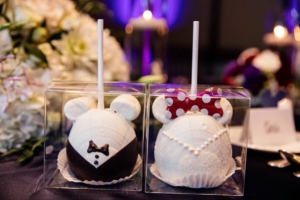 We love these Mickey & Minnie Chocolate covered apples for guests to take home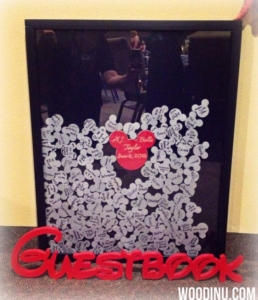 Try a Disney themed guestbook. Take a look at last week's blog post all about unique wedding guestbooks if this catches your eye!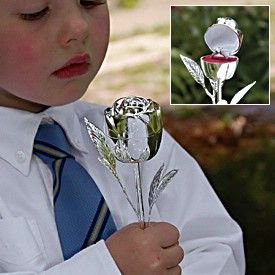 How cute is this ring bearer with his Belle themed silver rose ring carrier?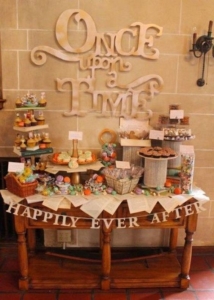 Your theme can even decorate your dessert table!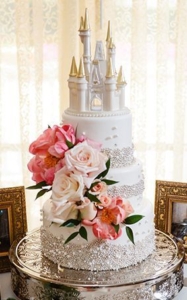 This is one enchanting and gorgeous cake!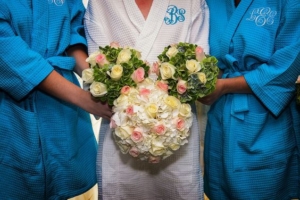 Adorable floral arrangement picture with your bridesmaids. Imagine this with Minnie slippers in the picture too!
Which Disney movie is your favorite? Let us know in the comments!