Happy #WeddingWednesday! We wanted to share our top 10 favorite unique wedding guestbook ideas with you. These are fun,  easy, and very memorable as well as meaningful!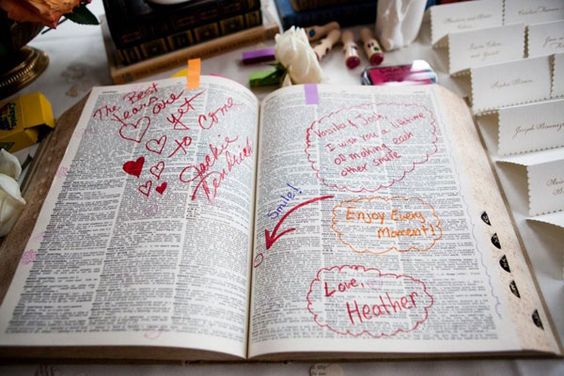 1.Have your guests mark pages in a dictionary with words that remind them of you!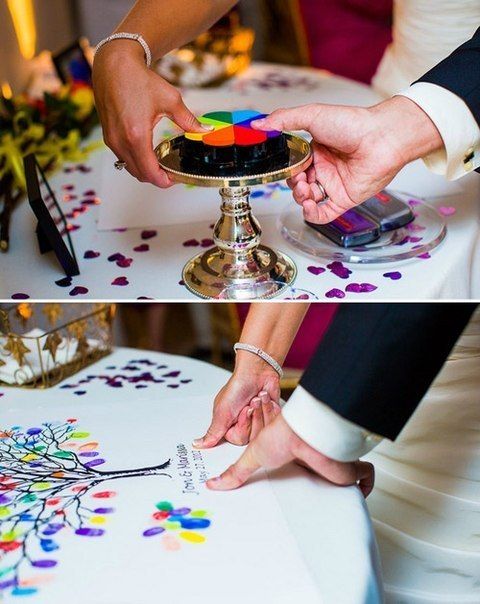 2. Get artsy with it! Who doesn't love some old fashioned finger painting?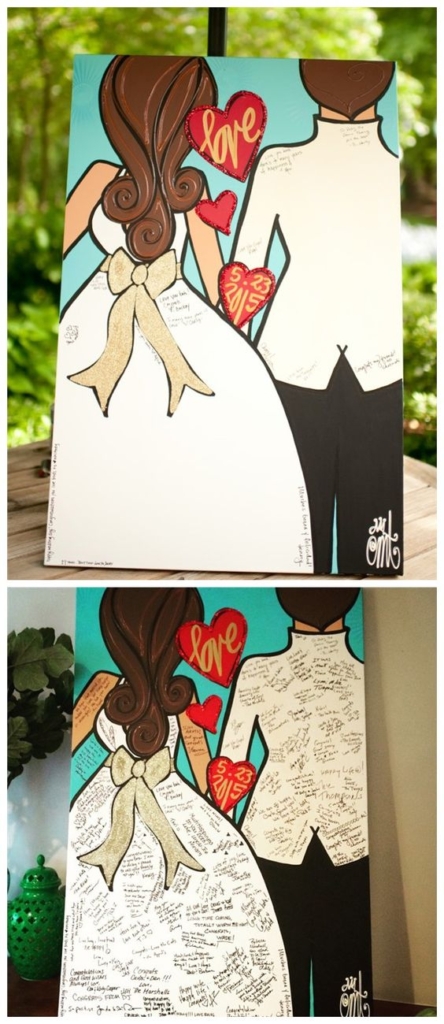 3. A bride & groom painting for guests to sign! Perfect to hang on your bedroom wall.
4. I love anything photography. Polaroids are such a fun idea for a guestbook!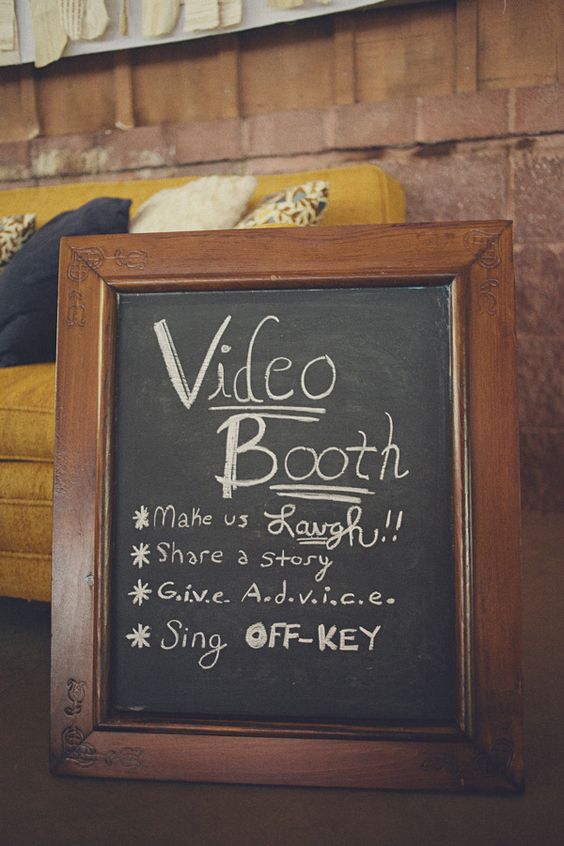 5. Make it even more timeless with a video!
6. Have your guests sign puzzle pieces than can later be assembled and framed!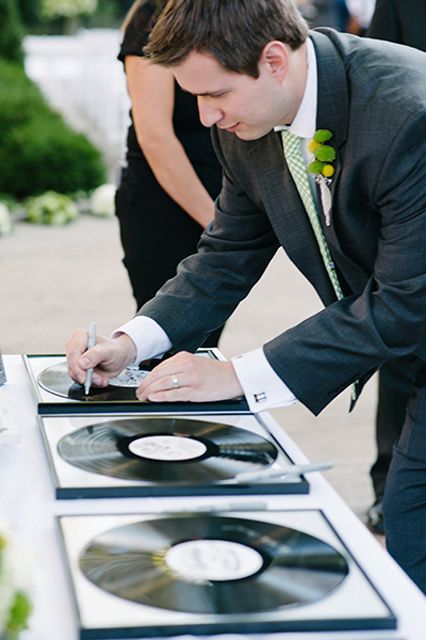 7. Pick your favorite records, or blank ones for display!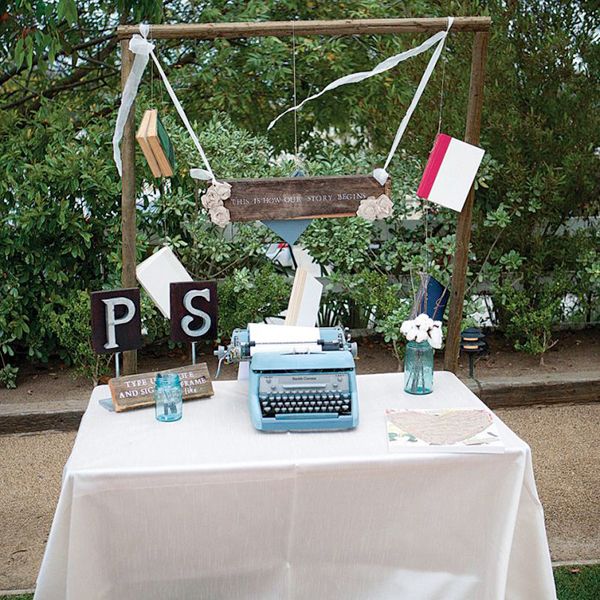 8. A vintage typewriter- fun for guests to type their wishes and would look adorable in your house after!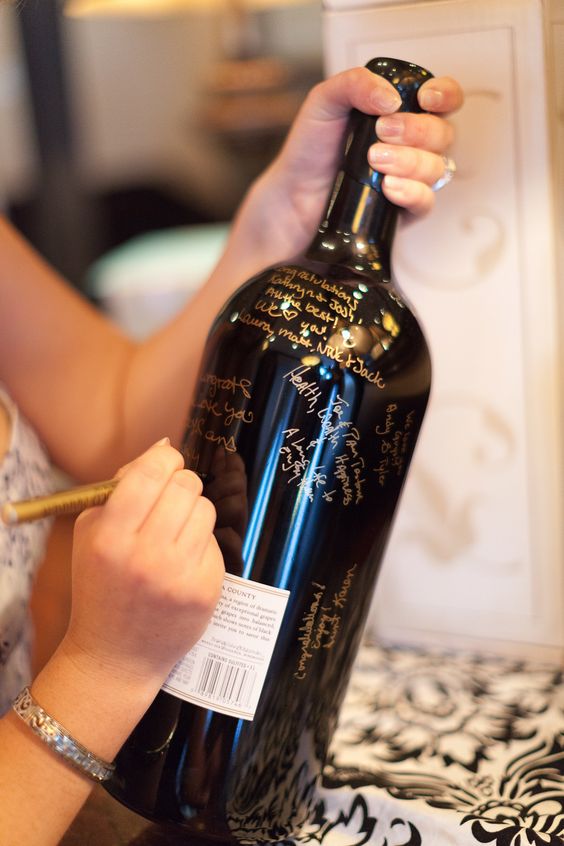 9. Customize a wine bottle with signatures & best wishes from loved ones!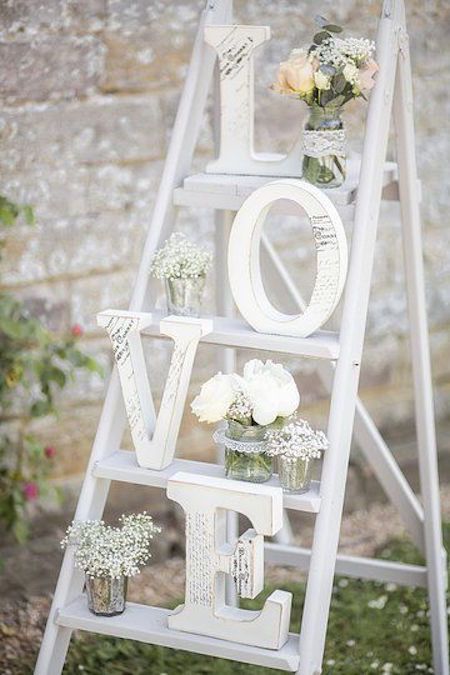 10. Love this wooden display! Whether you hang the letters on the wall or keep them with elegant floral, this is a great idea for a guestbook!
Which one was your favorite? Let us know in the comments below!
Happy Wedding Wednesday!