Happy #WeddingWednesday folks! If you're a salt lover like me, then today's National Pretzel Day is a perfect excuse to celebrate. The best part about pretzels is how versatile they can be, especially for wedding receptions. Take a look at 10 of my favorite ways to incorporate this salty snack in your wedding reception.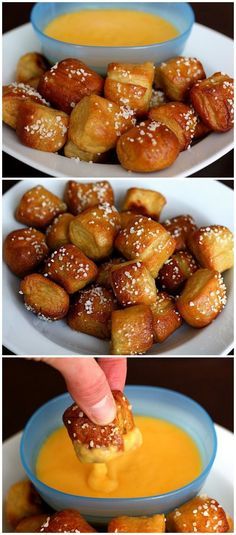 1) I will always for vote pretzel bites with cheese as my number one choice for ANY snack. Bite sized snacks are always great for social settings.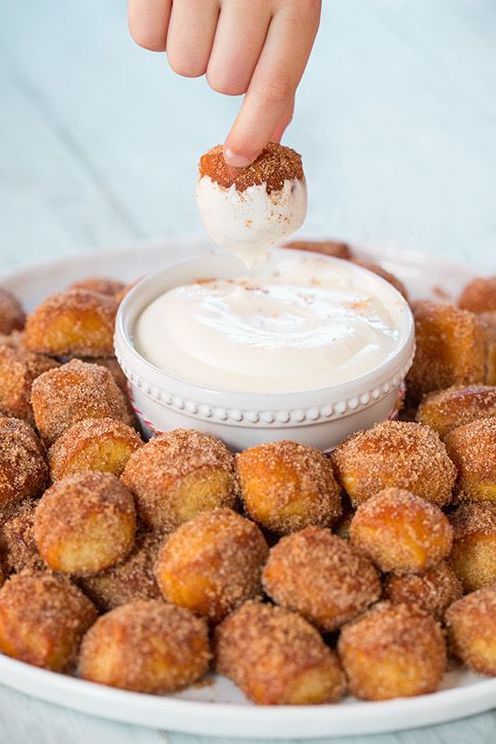 2) Add flavor by making cinnamon sugar pretzel bites with cream cheese dipping sauce, check out this recipe here! Easy to eat and delicious.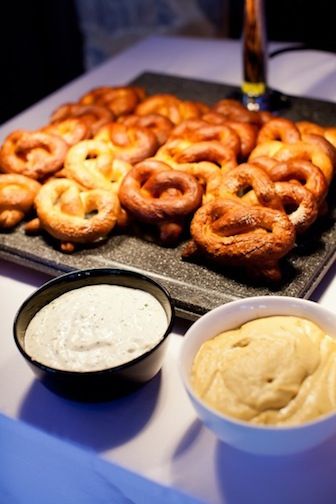 3) One size up from pretzel bites we have mini pretzels. This option is perfect if you want to incorporate several dipping sauces.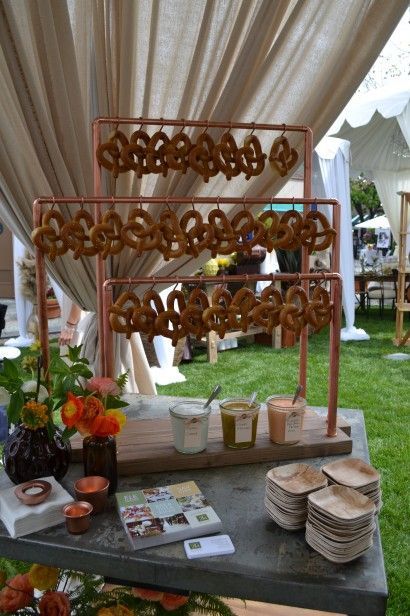 4) A hanging pretzel bar is adorable! Pretzels can be large or small, salted or unsalted. You can also incorporate many dipping sauces and some fun serving plates for guests to enjoy!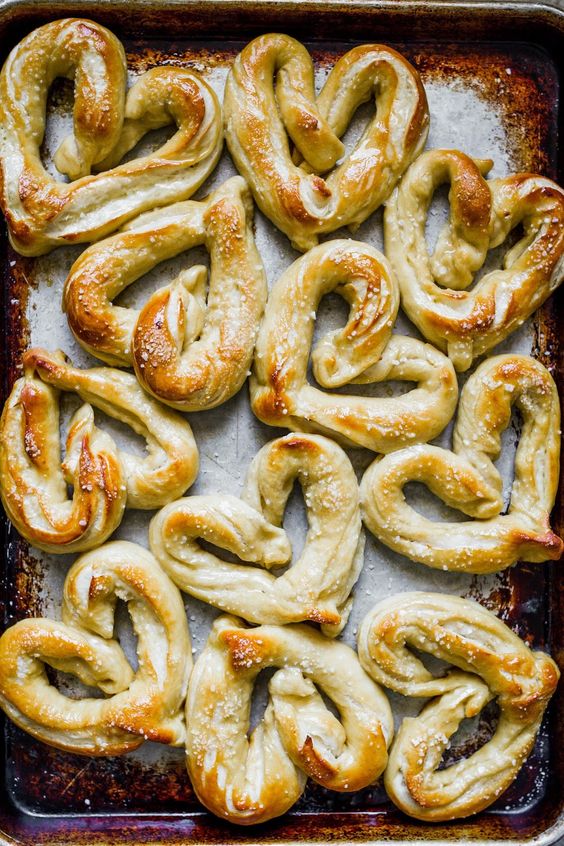 5) This heart shaped pretzel design can be used for a pretzel bar, a plate of appetizers, or even wedding favors!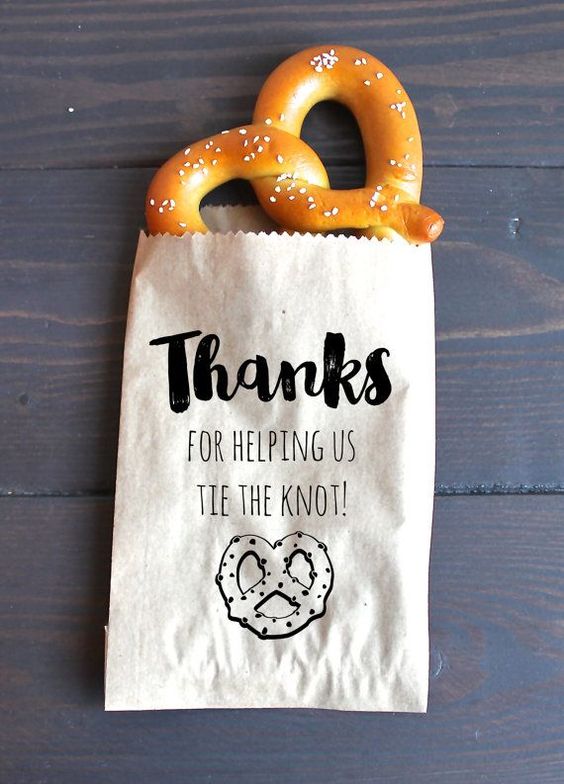 6) Thank your guests for helping you tie the knot with a bag full of pretzel bites, traditional soft or hard pretzels, or #5's heart shaped pretzels!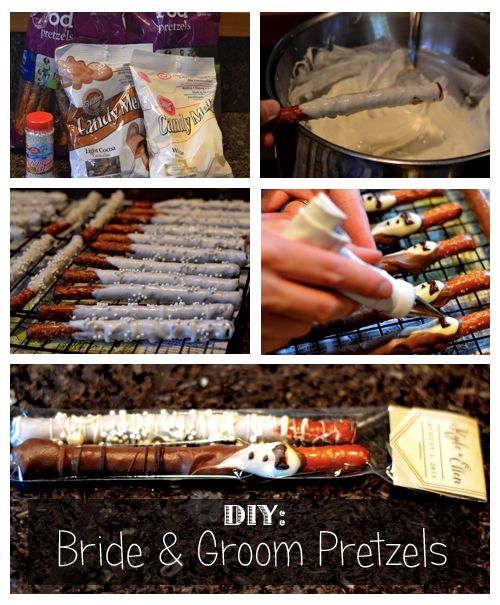 7) Moving on to hard pretzels, this DIY project is perfect for wedding favors as well! Check out the tutorial here for more help on this delicious and fun treat.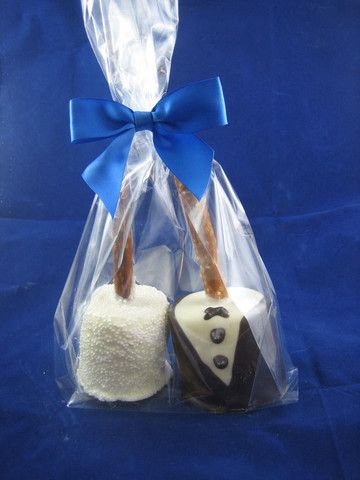 8) While similar, this rendition of party favors also uses marshmallows, yum!

9) Speaking of marshmallows… who doesn't love a good s'mores themed appetizer plate?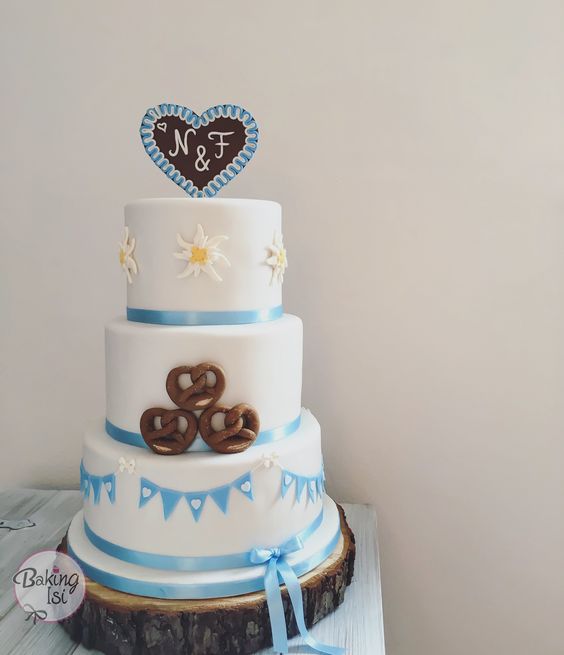 10) Sometimes simplicity is the best option. Decorate your cake with pretzel elements to accompany your pretzel bar or party favor theme!
I hope these 10 different ideas help you incorporate pretzels into your wedding, or any event!
Have any more ideas? Let us know in the comments below!