Hey math lovers, it's Pi (3.141592653) Day!
We thought we would celebrate Pi day by sharing our top 5 favorite pie ideas for weddings!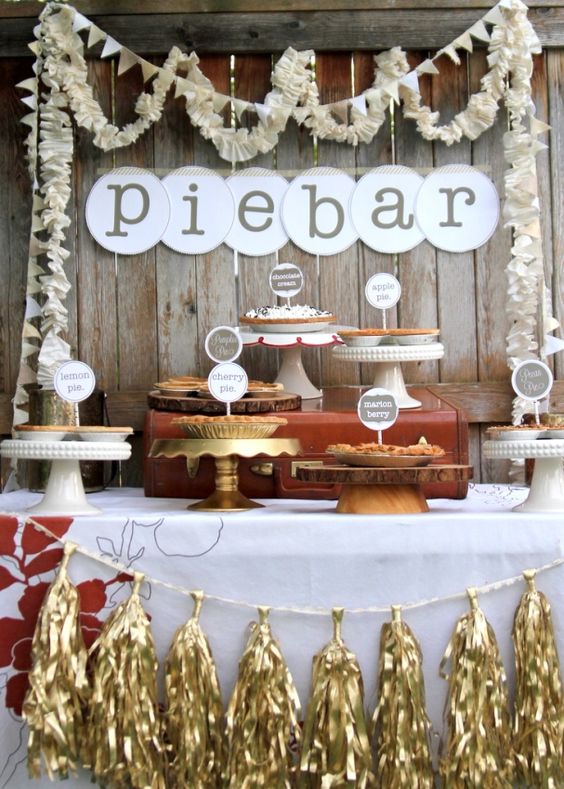 1- We loved this Pie Bar idea for wedding receptions.
Guests have the option to try them all, and you can spice up your decorations to make a fun pie-station!

2- The crust can be the easiest way to make your pie go from normal to fabulous!
This crust is simplistic yet elegant. A beautiful pie for a wedding.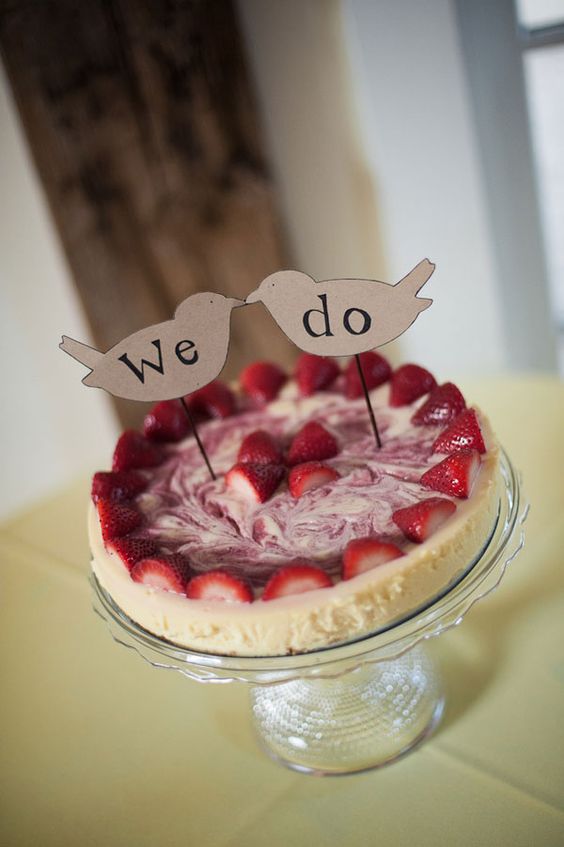 3- Just as easy as the crust, and adorable pie-topper is a great way to make your pie fit the romantic theme of the day!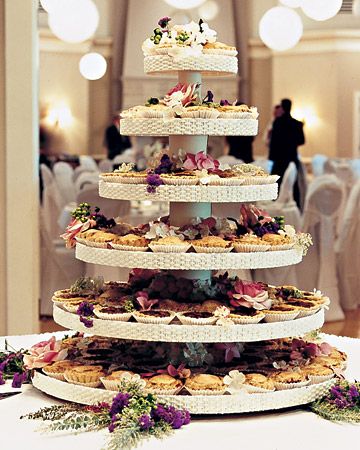 4- Want a an easy fix that is similar to cupcakes but without all the…cake?
This presentation of mini pies looks great and tastes even better while being convenient!
5- Last but not least, our favorite of the day!
Pie-pops are such a creative and fun way to your guests to enjoy various flavors without making a mess!
The possibilities are endless with wedding pies! These are just a few that we love.
Happy Pi Day!!