Enhance the theme of your Spring Wedding with these lighting elements from our sister company, Elegant Event Lighting!
Lighted Flower Pedestals
Showcase your beautiful wedding flowers with Lighted Flower Pedestals!  Swagged in sheer fabric and illuminated in the color of your choice, you can line your ceremony aisle, place them at the ends of your head table or create an entryway into your reception room.  There are so many ways to incorporate the Lighted Flower Pedestals into your Spring Wedding décor!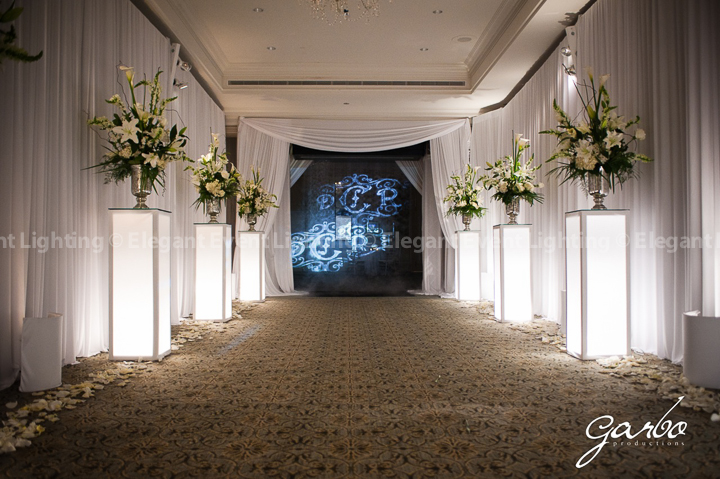 Flower Lighting
Highlight your floral centerpieces with Flower Lighting!  Pin Spot Lighting will beautifully accent your table centers to enhance the centerpieces and illuminate your gorgeous flowers for your Spring Wedding.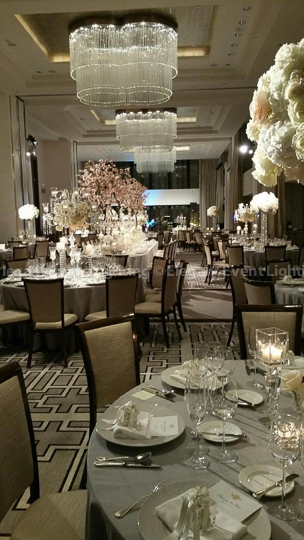 Pattern Lighting
Pattern Lighting is a unique way to completely transform the look of your room!  Projected in the color of your choice on walls, ceilings or dance floors, Pattern Lighting adds a dramatic effect for your guests.  We can't get enough of the ivy branch pattern for Spring Weddings!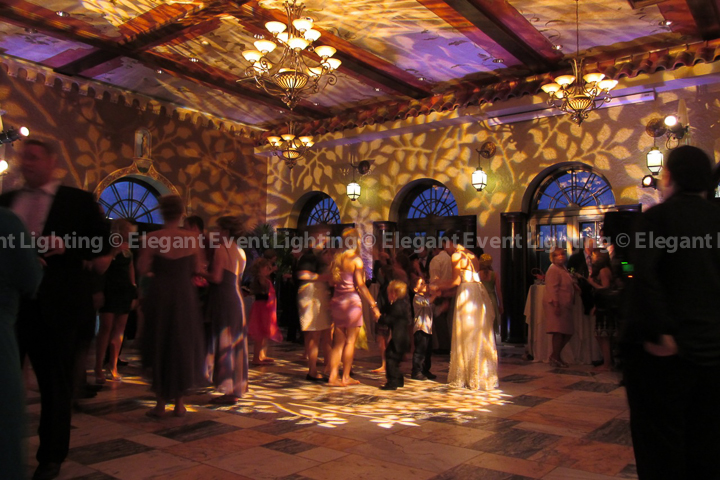 Café Globe Lighting
The soft, amber glow of Café Globe Lighting adds a romantic effect to your Spring Wedding!  Use the Café Globe Lights indoors or outdoors to create a canopy over your dance floor, line the perimeter of your tent or accent the architectural features of your reception space!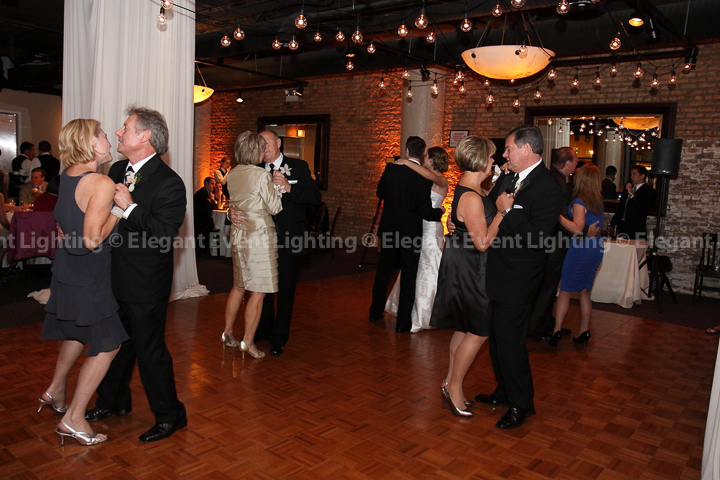 Crystal Chandeliers
Crystal Chandeliers add the perfect amount of glitz and glam to your wedding décor!  Use them indoors or outdoors to beautifully accent your ceremony, pre-function cocktails or reception décor.  We love this simple, elegant chandelier design over the bridal party head table!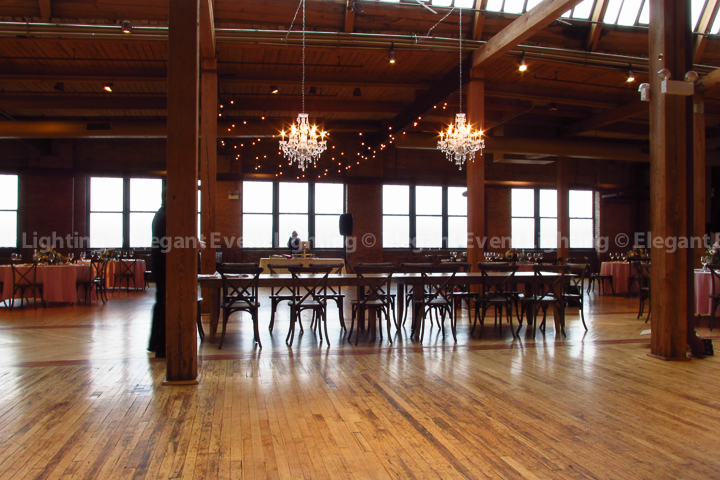 Visit Elegant Event Lighting's Lighting & Decor Galleries to view more pictures of these lighting elements and get inspired by the other lighting and decor services they can provide for your Spring Wedding!