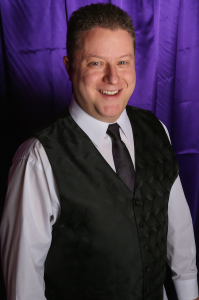 Marc Simmons
Master of Ceremonies & DJ
Bachelor of Arts, Colombia College Chicago: Major in Radio and Broadcasting
I started DJing in the summer of 1987 (8th grade) and by senior year of high school, I had my own on-air "dancemix" radio show with turntables and vinyl records. I then went on to get a radio broadcasting degree from Columbia College in Chicago, and in the process, was fortunate to intern at Chicago's B96 radio station. I have 3 amazing children in my life that I can't get enough of. I love all genres of music (some more than others) and anything to do with cars. I pride myself on having the ability to read any crowd and get them up and dancing. My passion for DJing has never stopped and never will!
May 6th, 2017 | Soulful Prairies
"Planning with Jay was simple and easy, we left feeling very confident. We requested to work with Marc, as he Dj'ed my sister, and my brother's wedding and we wanted to round it out 🙂 Marc arrived to our wedding on time (if not early) and was set up with more than enough time. He was very professional and kept the night running smoothly, we had a barn wedding and thought the dance floor would be empty, but Marc had it filled all night! Thanks :)"Click here to read Marc's complete review.
July 30th, 2016 | Morton Arboretum
"Thank you so much for making our wedding run so smoothly. We had no idea how imperative you would be. You did an amazing job and helped us throw a great party!"Click here to read Marc's complete review.